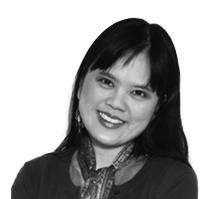 Audrey Davidheiser, MAT, Ph.D.
Licensed Psychologist (PSY 22815)
Dr. Davidheiser sees mental health as being inescapably intertwined with spiritual and physical wholeness. In the therapy room, she tends to focus her work on uncovering the root causes of her clients' concerns. In addition to providing individual therapy, she also provides group therapy, as well as supervision for doctoral students. Her specialties include treating psychological trauma, helping her clients with their relationship issues, and helping singles maximize their lives. Dr. Davidheiser also serves as the Director and Training Director of The Dream Center Counseling Center.
Audrey Davidheiser received her MA in Theology and PhD in Clinical Psychology from Fuller Theological Seminary. She is a member of California Psychological Association, APA Division 56 (Trauma Psychology), and Group Psychotherapy Association of Los Angeles. She has been practicing since 2004.
Sean Tobin, M.S., M.A.
Registered Psychological Assistant (PSB 94023558)
Sean pursued training to become a psychotherapist after years of being involved in church-based healing ministries. He has had experience working in a variety of clinical settings, from school-based counseling and university counseling centers, to inpatient drug rehabilitation and outpatient mental health settings. Sean holds two masters of clinical psychology, from the Institute for the Psychological Sciences (Arlington, VA) and Azusa Pacific University (Azusa, CA) – where he is currently in his final academic year of their doctoral program.
Sean sees therapy as a dynamic process that can meet many different needs. He believes in a holistic approach that embraces the whole person – body, soul, and spirit, and bases his anthropology on Christian and biblical principles. He feels privileged as a therapist to accompany others in the process of therapy, and has great hope and compassion for everyone he works with.